wholeSEM News

Published: Nov 21, 2017 1:55:32 PM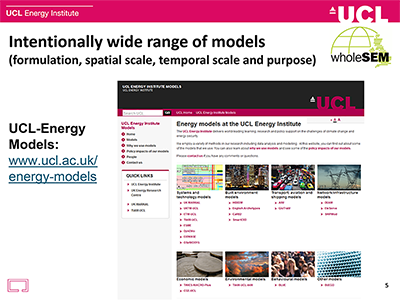 Seminar delivered by Professor Neil Strachan, Whole Systems Energy Modelling consortium (wholeSEM), to the Department for Business, Energy and Industrial Strategy (BEIS) on Thursday, 28 September 2017. More...
Published: Oct 10, 2017 11:39:16 AM
The Whole Systems Energy Modelling Consortium (wholeSEM) hosted this one-day workshop in conjunction with the Energy Technologies Institute (ETI) on Thursday, 14 September 2017. The workshop was attended by a range of experts and stakeholders with a view to informing, developing and using the outputs of energy models to inform. More...
Published: Oct 10, 2017 10:39:38 AM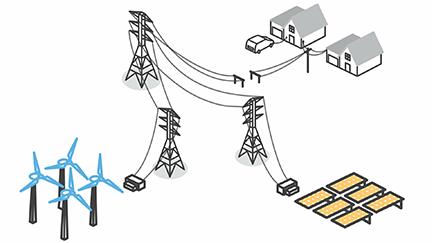 As part of wholeSEM, researchers at the UCL Energy Institute have developed the high spatial and temporal resolution electricity model (highRES).  This video explains the model.  Please get in touch with James Price (james.price@ucl.ac.uk) or Marianne Zeyringer (m.zeyringer@ucl.ac.uk) if you have any questions regarding the animation                                                                       More...
Published: Sep 8, 2017 2:44:05 PM
REAccept is a project aiming to improve the social acceptance representation of our energy system models, starting with onshore wind energy and highRES[1], funded by the BSEER Strategic Development Fund and wholeSEM. Our initial scoping exercise took run from May through June culminating in a stakeholder workshop on 22nd June in Cambridge. More...
Published: Sep 5, 2017 12:54:58 PM