Chris Bataille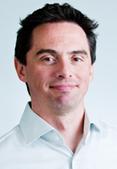 Chris Bataille undertook a fellowship from April 2016 with our UCL team.  He reviewed UCL's suite of models from the perspective of behaviourally realistic bottom-up and hybrid modelling, with the aim of suggesting improvements in this area.
Chris has been involved in energy and climate policy analysis for 19 years as a researcher, modeller, analyst, writer, project manager, and executive. Chris is an Associate Researcher at the Institute for Sustainable Development and International Relations (IDDRI) in Paris, and lead editor of a special issue of Climate Policy on the Deep Decarbonization Pathways Project (DDPP), as well helping manage the DDPP and being a co-author of the Canadian chapter of the DDPP.  He is an Adjunct Professor at Simon Fraser University in Vancouver, and board member and co-chair of Ecotrust Canada.

From 2011-14 Chris was a founding managing partner of Navius Research Inc., a Vancouver based energy policy consulting firm. Prior to helping found Navius in 2011, he was executive director of MK Jaccard & Associates Inc. (another energy policy consulting firm) for 5 years. He has managed many projects, including several large national climate change and energy policy studies for Natural Resources Canada, the Canadian National Roundtable of the Environment and the Economy, Environment Canada, the Pembina Institute and the David Suzuki Foundation, the Ontario Ministry of the Environment, and the Ontario Power Authority.  In addition to his consulting practise, Chris has published peer reviewed articles in The Energy Journal and Climate Policy, edited a special edition of the Energy Journal on hybrid energy economy modelling, and has written a number of public policy publications, including "Pricing Greenhouse Gas Emissions: The impact on Canada's competitiveness" for the C.D. Howe Institute.
Joe DeCarolis
Joe undertook a wholeSEM Fellowship in July 2015 at University College London. His initial intention was to investigate how behavioral considerations – such as consumer reluctance to adopt new technology or anticipated demand responses to price changes – are incorporated into energy system models and how they may bias the resultant analysis. However, after arriving at UCL and speaking with many wholeSEM team members, he realized that there was a large amount of undocumented collective wisdom about how energy system models should be applied and results interpreted to inform decisions in a constructive way. As a result, Joe decided to broaden the focus of his fellowship to document some of this modeling wisdom and insight.

During his visit, Joe drafted a journal paper with nine UCL co-authors and two external authors. A peer-reviewed manuscript is in preparation and will be submitted in early 2016. When complete, the paper should serve as a useful reference for both new and experienced energy system modelers. Because the application of models requires subjective judgment, a challenge of the work has been working to harmonize competing assumptions and ideas among co-authors. However, incorporating the ideas of eleven co-authors has significantly strengthened the paper – well beyond what Joe could have done alone.

Because the paper effort engaged a number of colleagues at UCL, it led to a number of related research ideas that could be pursued in the future. Examples include the application of different optimization algorithms to generate alternative, near optimal model-based solutions; development of a relational database to store UK-TIMES data, and perhaps the development of a book that provides a targeted introduction to energy system modeling.

Joe is an Associate Professor in the Department of Civil, Construction, and Environmental Engineering at North Carolina State University.
Bevan Freake
Bevan undertook a wholeSEM Fellowship at University College London to publish a gold standard version of UK TIMES.
Bevan is an Operational Research analyst working at the UK Department of Energy and Climate Change (DECC). At DECC he has gained a lot of hands on experience with the whole system optimisation models ESME and MARKAL. His work is heavily policy focused and includes responsibilities for getting models fit for purpose from the departments viewpoint and performing influential analysis with them.
Bevan graduated in 2012 with a BSc in Mathematical Physics from the University of Nottingham.
Francisca Jalil
Francisca undertook a wholeSEM Fellowship at the Committee on Climate Change on urban energy modelling of low carbon heating systems.

The objectives of this fellowship were to provide a better understanding of the potential of low carbon heat for the Committee on Climate Change's recommendations for the Fifth Carbon Budget. In order to do this, three urban areas subdivided into smaller zones were modelled in the TURN model developed at Imperial College London, and in the UKTM model. Results between the cost-effective uptakes of different heat supply technologies of both models were compared, specifically regarding the uptake of heat networks and heat pumps.
Results from the TURN model were limited, as the model didn't consider the lifetime of technologies, and the representation of heat demand wasn't detailed enough, thus overestimating the provision of heat through gas boilers. On the other hand, results from the TIMES model showed that for the given assumptions there was a heat density threshold for the different zones above which a high uptake of heat networks could be observed. Under this threshold, heat continued to be provided by gas boilers, together with some air source heat pumps.
Further work includes developing and implementing an Energy System's model that can address the specific issues arising from heat demand and supply, in order to develop a long term energy strategy to decarbonise heat supply in the UK. Specifically, features regarding the use of waste heat in heat networks will be included, together with considering different heat demand profiles.
Grant Kopec
Grant was a wholeSEM Fellow at the Department of Energy and Climate Change (DECC) from October - December 2014. His Fellowship examined the utility of tools, particularly the Foreseer tool, to identify areas of policy conflict and key policy uncertainties across multiple domains and departments. Grant is a Systems integrator and project manager for the Foreseer project at the University of Cambridge.
His Fellowship focused on how can material flow analysis models be effectively used to provide evidence for the policy making process, in particular to identify policy gaps and conflicts related to systems of natural resources?

The Foreseer methodology for the reconciliation and analysis of dynamic, multi-resource material flow analyses were used to create an online tool for users to interrogate those MFAs using a set of user inputs to alter either specific parameters in the MFA or to choose alternative scenarios. This system was used to complete and publish a number of MFA analyses. One such analysis was a dynamic, multi-resource MFA of the energy, land, water, and greenhouse gas system in the United Kingdom. The data for this MFA were populated by Dr. Zenaida Sobral-Mourao and Dr. Dennis Konadu from the UK Whole Systems Energy Modelling project, part of the Foreseer project, at the University of Cambridge. This analysis, published as an online dynamic tool, was used in this study of the use of models and MFAs in the policy making process.

Evidence on why and how this method might influence decision making, particularly in the policy process, is lacking. The literature review demonstrates that, while many MFA studies superficially state that they apply to policy formation, these claims are rarely substantiated with evidence of how the tools are received and used by the policy community. MFAs may be effective in providing evidence in the policy process for problems which involve the flow of material or resources. In particular, multiple resource MFAs may be particularly suited for evaluating sets of policies which cross organisational boundaries, because separate departments may have regulatory oversight of different resources.

This study tests these assertions by investigating how policy gaps and conflicts involving materials and resources are currently resolved, and how a MFA modelling framework might be used to provide effective evidence for these phases of the policy process. The study focussed on the use of models in general and 'MFA-type' models where possible because the term 'material flow analysis' was not found to be widely recognised in the interviews. Thus, this section will examine: (1) the policy formation process, and how evidence is used in that process; (2) how policy gaps and conflicts are addressed with models and evidence; and (3) how material flow analysis can be effectively used to identify and address policy gaps and conflicts. Because material flow analysis is used extensively in research and industry, the use of evidence from sources outside government was examined as well.
The interconnected energy, land, and water systems of the United Kingdom were chosen as the particular area under consideration for this study. A dynamic material flow analysis of UK energy, land, water, and greenhouse gas emissions was created using the Foreseer tool, and was used as the basis for this study. A series of semi-structured interviews were held with civil servants, NGOs, and academics with a stake in the formation of policies of relevance for these systems. While this study focussed on the use of models to address policy gaps and conflicts in the natural resource system of the United Kingdom, the conclusions can be generalised to form a strategy for wider and more effective use of MFA analysis in the policy process.


Russell McKenna

Russell McKenna is Head of Group Renewable Energy and Energy Efficiency at Karlsruhe Institute of Technology (KIT), Germany.
During the summer of 2015 Russell spent around three months working at UCL Energy Institute and the Department of Electrical and Electronic Engineering at Imperial College London in the context of a WholeSEM Fellowship. The project he was working on focused on domestic heat and electricity load profiles, especially the effects that socioeconomic and supply-side technological differentiation have on neighbourhood electrical load profiles. He is especially interested in the impacts of this differentiation on aggregated load profiles and how much these could differ from the standardized profiles often employed today. The work involved the following main steps:

1.    Extending an existing electrical load profile model to consider space heating and hot water demands.
2.    Generating synthetic load profiles for household/dwelling archetypes representative of the UK housing stock.
3.    Determining the optimum (least total cost) energy supply systems of micro- and cogeneration technologies for these archetypes with an existing optimization model.
4.    Carrying out a cluster analysis of census data on dwelling types, tenure, and size at the Output Area level to identify structurally similar neighbourhoods.
5.    Populating these neigbourhoods with the household/dwelling archetypes based on assumptions about possible technology penetrations.
6.    Aggregating the (residual) load profiles for these clusters to a neigbourhood level.

Several collaborative publications relating to the project are planned, the first of which should be submitted by the end of 2015.  

Zenaida Sobral-Mourao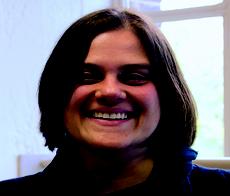 Zenaida undertook a fellowship at UC Berkeley, USA looking at 'Impacts of energy system pathways on Air Quality and human health within the wider context of Integrated Earth System Models'. Zenaida is a Research Associate within our Cambridge team looking at the major future physical and economic interactions and stresses between the UK energy system and the broader environment.Ambient air pollution has been linked to an increasing number of premature deaths throughout the world. Projected increases in demand for food, energy resources and manufactured products will likely contribute to exacerbate air pollution with an increasing impact on human health, agricultural productivity and climate change. These represent unique challenges but also opportunities for regulators, local authorities and industry. However current models and practices of energy and resource use do not consider ambient air impacts as an integral part of the planing process. Furthermore the analysis of drivers, sources and impacts of air pollution is often fragmented, difficult to understand and lacks effective visualization tools that bring all of these components together. The work developed during the fellowship at the Lawrence Berkeley lab aims to develop a model that links impacts of air quality on human health and ecosystems to current and future developments in the energy system, industrial and agricultural activity and patterns of land use. The new air quality module will explore different feedback effects between energy, land and atmospheric systems with the overarching goal of supporting better communication about the drivers of air quality and to incorporate concerns about air quality into energy system planning. Some example applications of this work are: (1) to discover conflicts and synergies between air quality regulations and future developments in the energy system and land use change; (2) to show the drivers of air quality in a given spatial context; (3) to explore effective ways to visualize impacts of different energy, land use and emissions control policies on air quality
Behnam Zakeri

Behnam Zakeri undertook a fellowship at UCL from March to July 2016. Behnam is a doctoral researcher in energy systems modelling and energy economics at Aalto University, Finland. His main focus is to investigate energy transitions towards high-level integration of variable renewable energy (VRE), and flexibility of energy systems in this respect. Behnam's work on modelling and analysis of market value of flexibility in energy systems has been appreciated by two best paper awards in the 11th International Conference on European Energy Markets and the 9th Conference on Sustainable Development of Energy, Water, and Environment Systems (SDEWES) in 2014. He is also the winner of Aalto ENG Best Publication Award 2014 as an "outstanding young researcher with high-impact publication in an international journal".
As a member of the STEEM (Sustainable Transition of European Energy markets) project, Behnam studies the implications of an EU-wide electricity market for national energy planning.  His research visit at WholeSEM aimed to capture the role of VRE and power market couplings into long-term energy models. The case of further coupling between the UK and Nordic power market through alternative scenarios for cross-border interconnectors is one of the cooperation paths he pursued together with researchers at UCL.

Kathrin Volkart

Kathrin undertook a fellowship with our UCL team from mid-March 2016 looking at multi-criteria optimization in energy system modelling. The goals of this work were to account for the multi-dimensionality of today's challenges in the energy sector and to analyse trade-offs between different aspects of the 'energy trilemma'. Kathrin is a PhD student in the Energy Economics group in the Laboratory for Energy Systems Analysis at Paul Scherrer Institute (PSI) in Switzerland
Sandy Skelton
Sandy undertook a fellowship in 2016 in collaboration with E3 Modelling, Athens, Greece looking to develop a complete methodology for incorporating material efficiency into dynamic CGE models. Sandy is a Research Associate within our Cambridge team building a resource simulation model (UK Foreseer) and adding land, water and critical materials flows to understand trade-offs and constraints.
Marianne Zeyringer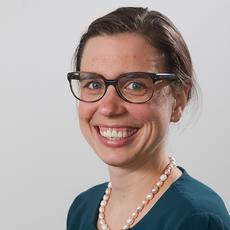 Marianne was a visiting researcher with the Electricity Markets and Policy Group at Lawrence Berkeley National Lab during August 2016. The group conducts research on economics of wind and solar power, the impacts of high penetrations of renewable energy on the electricity sector, the design of electricity markets and renewable energy promotion policies and issues around public acceptance. During her visit Marianne took advantage of the diverse and world- class knowledge around the integration of variable renewable energy sources: She explored ways to use high spatial and temporal resolution models to develop standard flexibility metrics for different shares of variable renewable energy sources. This enabled the parametrisation of flexibility options in long running energy system models such as UKTM.  Marianne gained a better understanding on innovative policy and market design and their modelling and analysing of effects. Further, she worked on a study assessing how different scenarios of technical, socio- political and environmental exclusion zones for wind and PV development affect total electricity system costs. 
Marianne Zeyringer is a Research Associate at the UCL Energy Institute. Her research focuses on the integration of variable renewable energy sources into the energy system. She has been co-developing the high spatial and temporal electricity system model highRES to design future UK power systems with high shares of renewable generation that are cost-effective, flexible and robust.